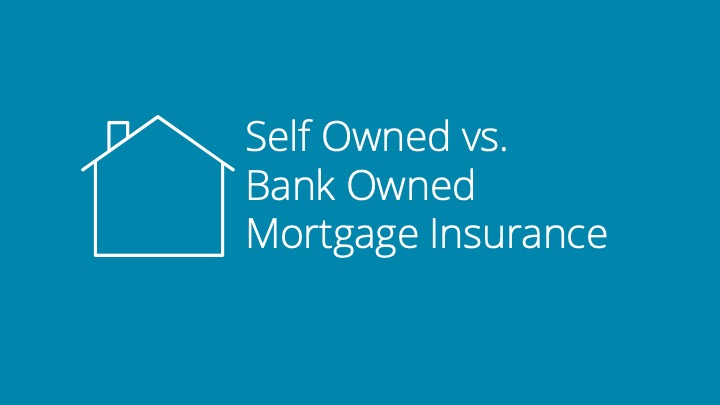 Self Owned vs. Bank Owned Mortgage Insurance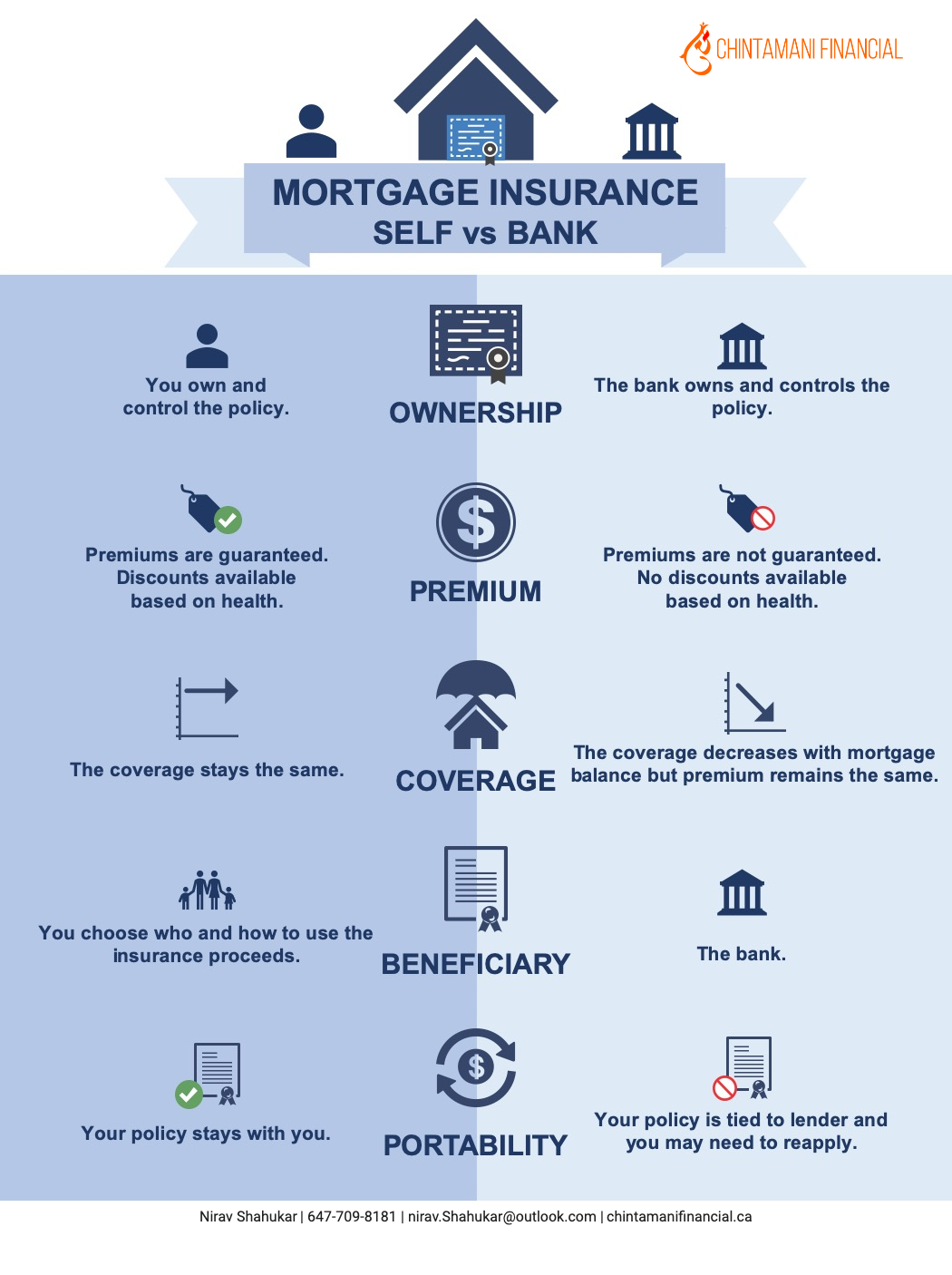 Before buying insurance from your bank to cover your mortgage, understand the difference between self owned mortgage life insurance and bank owned life insurance. The key differences are ownership, premium, coverage, beneficiaries and portability.
Ownership:
Self: You own and control the policy.

Bank: The bank owns and controls the policy.
Premium:
Self: Your premiums are guaranteed at policy issue and discounts are available based on your health.

Bank: Premiums are not guaranteed and there are no discounts available based on your health.
Coverage:
Self: The coverage that you apply for remains the same.

Bank: The coverage is tied to your mortgage balance therefore it decreases as you pay down your mortgage but the premium stays the same.
Beneficiary:
Self: You choose who your beneficiary is and they can choose how they want to use the insurance benefit.

Bank: The bank is beneficiary and only pays off your mortgage.
Portability:
Self: Your policy stays with you regardless of your lender.

Bank: Your policy is tied to your lender and if you change, you may need to reapply for insurance.
We've created an infographic about the difference between personally owned life insurance vs. bank owned life insurance.
Talk to us, we can help.
https://chintamanifinancial.ca/wp-content/uploads/2019/08/mortgageLifeInsurance.jpg
405
720
Chintamani Financial
https://chintamanifinancial.ca/wp-content/uploads/2018/09/IMG_7853.png
Chintamani Financial
2019-08-01 19:04:46
2019-08-12 19:26:35
Self Owned vs. Bank Owned Mortgage Insurance